Rental prices
Kayak model
4 hour*
1 day
2 days
3 days
4 days
5 days
Single kayak PE
300 sek
400 sek
750 sek
1100 sek
1450 sek
1800 sek
Single kajak glasfibre/karbon
400 sek
500 sek
950 sek
1400 sek
1850 sek
2300 sek
Double kayak PE
400 sek
500 sek
950 sek
1450 sek
1850 sek
2300 sek
Double kayak glasfibre/karbon
500 sek
600 sek
1150 sek
1700 sek
2250 sek
2800 sek
* 4 hours (between 9-13 or 13-17 or 17-21) Day 9-17/18-17

Welcome to Grebbbestad


We have more inspirational movies here!
Top 3 kayak tours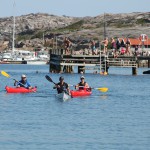 Kayak Intro Tour
This tour is perfect for beginners and everyone that are interested to learn the basics of kayaking. You do not become an expert after this tour but you will learn the basics and gain confidence. No previous experience required. Read more about our Kayak Intro Tour.
National park paddling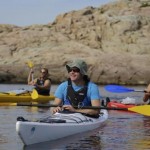 This tour takes you on an excursion in Kosterhavets Marine National Park.  Paddling together with your guide educted in marinbiologi you explore the nationalpark. The ranger provides informatio, history about the national park and the marine life and answer all your questions. Read more about the national park paddling.
Winter kayaking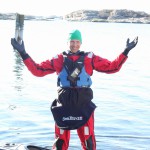 Explore and enjoy the archipelago when the buisy summer season has come to an end and the peace and tranquility has returned. We offer secure and safe kayaking with dry suits and experienced guids read more about winter kayaking.