The Island Studio
After 20 years of solitude the Island Studio will be open for the public 
20 years after June Haglund passed away, the family has decided to open the Island Studio for the public. The Island Studio on the island Långaskäret has more or less been left untouched, like a museum, for the last 20 years. So now it is time for renovation and polish before the door opens up for guests.
The Island Studio has been a sanctuary for generations, a place for contemplation, recreation, fishing, baths and a place for creativity. Environment, history, food and culture in a perfect combination.
We offer guests to stay in the archipelago, when it is as its best, when and where it is not full.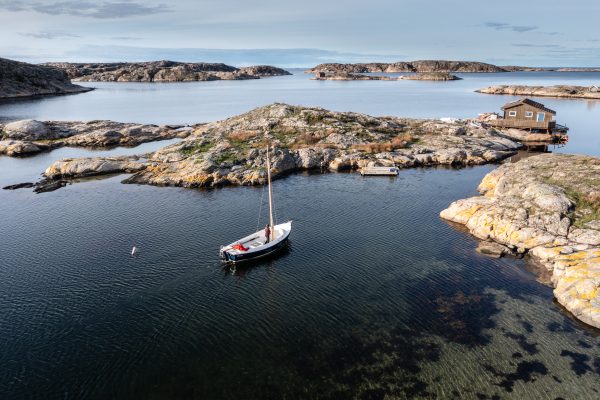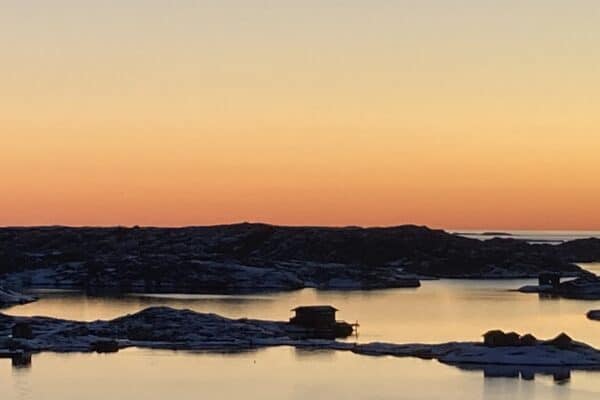 The guests can choose between kayaking, paddelboard or getting a boat tour out to the island. The level of adventure and comfort is up to the guest.
The harsh winter with icing in the harbors has delayed the start of the renovation. The work on Långeskäret which is the name of the island, outside Grönemad, Grebbestad, but is planned to be ready  2021.
Booking for small groups for conference and gatherings on the Island Studio, will be possible during 2021. In addition we suggest that you book Ocean view cottage or any of in our other accommodations.
Please follow our work and find out when the Island Studio is available for bookings on facebook.com/skargardsidyllen or #skargardsidyllen. You will find the latest up dates here and on our facebook.
Book & pay online
Contact us if you prefer to book and pay offline
Re silence island
Our offer
We offer a broad selection of activites; ;
Paddling (kayak or paddelboard)
Yoga & SUPyoga – choose between a class or a whole day retreat
Driftwood workshop
Outdoor cooking with local product we will gather togather
Cold baths
We are working with the up coming program including;
Water color course
Philosophical conversation during candlelight dinner
Local food & seafood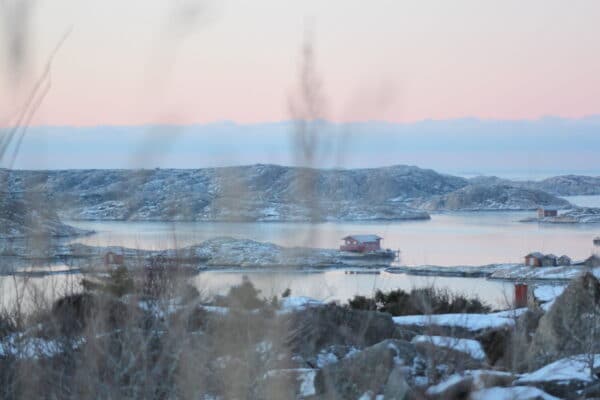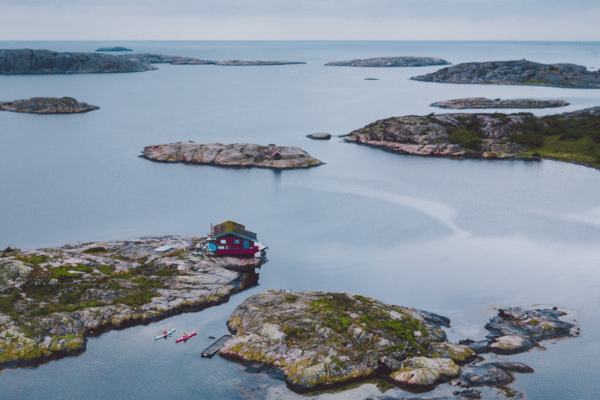 Additional options
Guided kayak tour or Kayak Intro from 950 sek/ person
Guided SUP tour or SUP Intro from 650 sek/ person
Private SUP Yoga 1 500 sek/ 60 min
Private yoga – physical yoga/ yin yoga on the pier/ indoors 60 min 1 500 sek
If you have previous paddling experience, you can choose to go to the island by kayak or paddleboard from 600 sek/ person
Fishing or boat trip from 650 sek/ person
And off course, if the weather is permitting above.
Work in progress
12:th of April 2021
Today we woke up in the middle of a snowstorm.
We just thought that the winter had left us and spring, even summer, had arrived. But this is typical April weather, so we were not entirely surprised.
What happily surprised us more, was the massive attention and love that we received from the followers of West Sweden when they posted the news about our work on the island. This post generated a flood wave of greetings and congratulations, interests from the public and national and international media.
Now we have even more energy than before and cant wait to carry on preparing the Island Studio for summer.
Thank you for all love and greetings.
We are looking forward sharing the results we will reached in a month's time on the island – in May, if not before.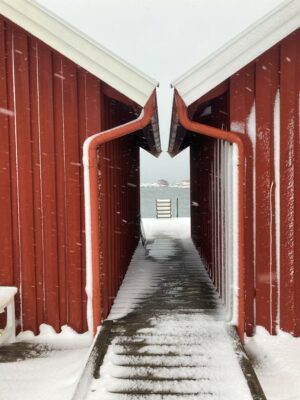 11:th of March 2021
In the process
Today it is snowing, so winter is back.
We wake up to 15 cm snow and had a fabolous morning walk, since the snow plow comes later in our little fishing village Grönemad.
We have had some important meetings the last weeks, since the ice is gone from the ocean.
We met a construction technical expert, who helped us to get started with the concrete process. It was very positive, since we found out that we can actually do all the parts of the Ocean Studio we have dreamt of during the last months.
We have met local carpenters who will help us with the renovation. And we will start with the outside. The roof is partly leaking, so we have to change a bit of the underlying wooden construction. We also have to replace the facade, since it has dried out and cracked. At the same time we will swap from red copper color to traditional iron vitriol, which will give the Ocean Studio a grey patina by the years.
The windows have to be renovated and we are considering replacing a few since the are in poor condition.
We also plan to meet the plumber who will examine the pipes and we will soon set a meeting with an electrician as well and see the status. It will help a lot if we have the electricity up running for the carpenters, when they will arrive in April.
For now;
Over and out!
Ingela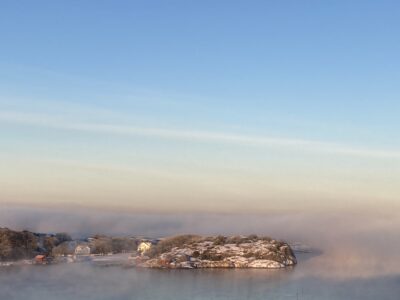 14:th of February 2021
Time to dream
I have always have had the urge to dream. I think it is when you allow yourself to dream, you are able to get your visions.
You let your uncounsious work, often simultaneously with different processes and actually at the same time it gets very clear and concrete. Like a puzzle.
During Janury and Februry we have had some really wonderful and dreamy days.
My best ways to dream and visionize;
1. Wandering along the ocean
2. Taking a hot bath or a sauna
3. Browzing magazines (yes, I admit that I have had some of my most brillant ideas while browsing magazins like Elle and in Sweden we have a magazine called Damernas i.e The Ladies's)
Today it is the day to put down an agenda, book some meetings and get the work forward.
Ingela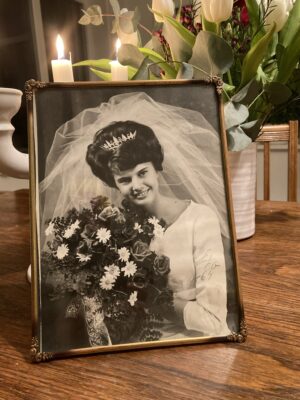 16:th of Janury 2021
Today it was 20 years since my mother passed away. Now it is time to move forward.
It is time to open the Ocean Studio for the public. The Ocean Studio has more or less been left untouched, like a museum, for the last 20 years. So now it is high time for renovation and polishing before we can open the door for overnight guests.
The Ocean Studio has always been lika a small private get-away. A place to take a time out.
By nature. In nature.
Reading. Reflecting. Resting.
Bathing.
Socializing.
Dining.
Creating.
And painting.
And this is what we would like to create again. And open up to others.
We will try to up-date our progress and process in this blogg.
Welcome a board to follow our story!
Ingela