Feeling of freedom
My name is Marcus Holgersson and I love the ocean and to share this passion with friends and guests from alla over the world. I was raised by island people, sailors, captains and pilots on my mothers side and farmers on my fathers side. So I have a strong connection to the ocean and nature. As a child we built a raft, that later was changed for a rowboat, kayak, small sailboat and later larger boats and more kayaks. But the feeling of freedom has always been the same and it doesn't matter if it is a small trip or a long one.
This is the feeling that I would like to share with you and all our guests that visits us. I would like to contribute to that your experience of West Sweden reaches further out than the shoreline and into the archipelago and on the ocean. It can be with a kayak, paddelboard or boat, the most important thing is that you get to experience the feeling of freedom and that the ocean is huge and connects us all.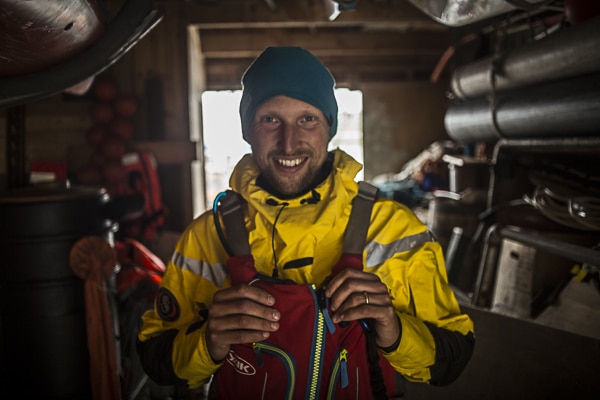 Life is a trip
Before I moved to Grebbestad and started Skärgårdsidyllen together with my wife and wonderful family, I was working in Sweden and abroad. After the high school I got a job as a international camp counselor and sail instructor at YMCA in Vermont, USA. After 6 months in US it was time to return to Sweden and do my civil service for a year as a fire fighter at Kiruna airport. I truly treasured this year with new friends, knowledge and experience of a part of Sweden that will always be special for me. When the service was over it was time to go travelling again. This time I got a job as a international camp counselor and wind surf instructor at YMCA, Kangaroo Island, Australia. Just like previous year in USA I bought a car with friends I made during work and explored the country for a few months. After Australia I went to Jersey working as a gold smith and learned to surf for a few seasons.
Back in Sweden and time for University of Karlstad where I got a bachelors in computer science. The new education opened up new opportunities and this time it was a job as a web developer for FramFab UK for a few years and more travels in Brasil before I got back to Sweden and finally at Grebbestad with my lovely family and new kayak and outdoor company – Skärgårdsidyllen.
What units me with Ingela besides the family & company is the passion for the ocean,  to live close to and of nature staying positive and curious about life and the future.