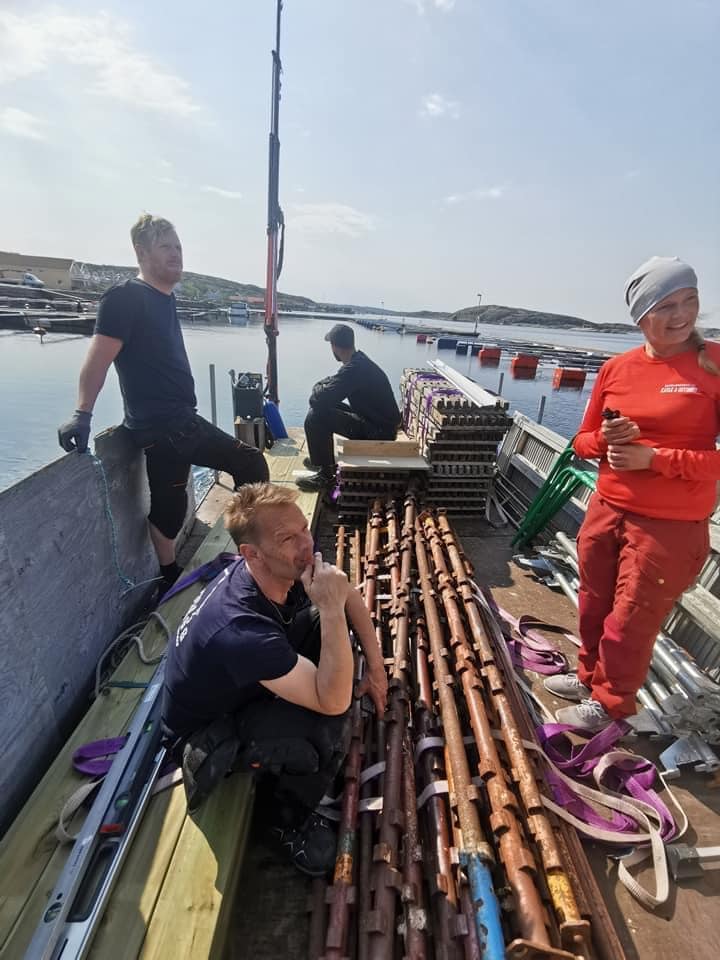 16 May 2021
On the go…
Now it's moving forward.
This week came the summer.
And the carpenters!
The local company Greby Bygg will help us with the carpentry work. Vallström Marin from the neighboring village of Havstenssund also came to our aid, transporting tools and materials to renovate the roof where it was leaking and the facades. On the way back and ashore, we took with us about 500 kg of scrap iron that lay on the seabed and scrapped for as long as I can remember. Now it goes on to the scrap yard to be reused. Nice to hit two birds with one stone and do some good for the environment and our surroundings too! 🙂
We also got ashore the old pine furniture and some wardrobes that will also be reused elsewhere. And what we will replace them with, you will see eventually.
During the past month, we have also met Tanum municipality and straightened out some question marks, which feels wonderful.
Ship and bike!
Now we go to sea again.
Ingela