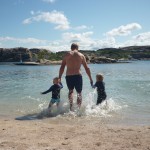 Welcome to explore our magnificent archipelago! We will take you on a nice boattrip between islands and islets. We might see a curious seal, bird or mink depending on time a year. If you would like to explore an island on your own this could be arranged.
Perhaps you would like a few hours to take a swim, snorkel, picnic, treasure hunting, fishing or just take a nice walk before we return back and pick you up. We arrange aktivities and boattrips all year around. Each season has its own special feeling to experience.
Our ambition is to share and contribute making the archipelago accessable all year around. Our motto is to offer genuine experiences in our magnificent environment.
The prices also apply to return trip to Källarholmen, Pinnö.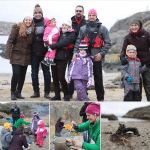 Price
395 sek adult
195 sek children under 15 years
Extra
Picnic 200 sek per person
Snorkeling equipment 50 sek pp
[nggallery id=3]