#Vrakgodsa
Sustainability
The public right of access gives us the right to room free and enjoy what nature has to offer. But is also comes with a responsibility and that is to not destroy or disturb. But we have higher ambitions than that, we would like to leave green footprints behind. Green footprints means that we leave the nature in better condition then when we arrived by collecting plastic and other rubbish on our tours and every time we go outdoors. Here are some of the sustainability projects that we are involved with and below are some activities that you could join. We use the #vrakgodsa which means collection driftwood for our environmental work.
Sustainability projects

We are a family run kayak & outdoor company on the west coast of Sweden. Our goal is to make the nature and archipelago accessible and give more people a chance to experience what we love. Many people visit west Sweden every year but does not leave main land. Our goal is to make it possible for more to leave mainland and spend time and perhaps even camp in our archipelago thanks to our public right of access that make camping in the wild possible.
Raising awareness and making a difference
We also work with the projects Hållbar skärgård to create infrastructure for people to spend time in nature without leaving footprints. This work involves arranging for eco-compost toilets on islands in the archipelago, create an infrastructure for garbage disposal etc.
We also arrange ocean clean up events where we collect plastic and marine litter that ends up on our islands, https://www.skargardsidyllen.se/en/ocean-clean-up/. This work is about collecting the plastic before hurts animals or becomes micro plastic and end up in the animals and later humans. A nice side effect is that is also raises awareness about the marine litter. To goal is to always leave nature in better condition a green footprint. This work has been used as an example in a handbook for sustainable tourism work and an article in the Adventure Travel News.
In the spring and autumn we organize ocean, beach and archipelago clean up operations professionally with employees and subcontractors. We maintain and work with the Ocean clean up map which is a project run by Västkuststiftelsen an organisation that cares about the nature and sustainability of the same.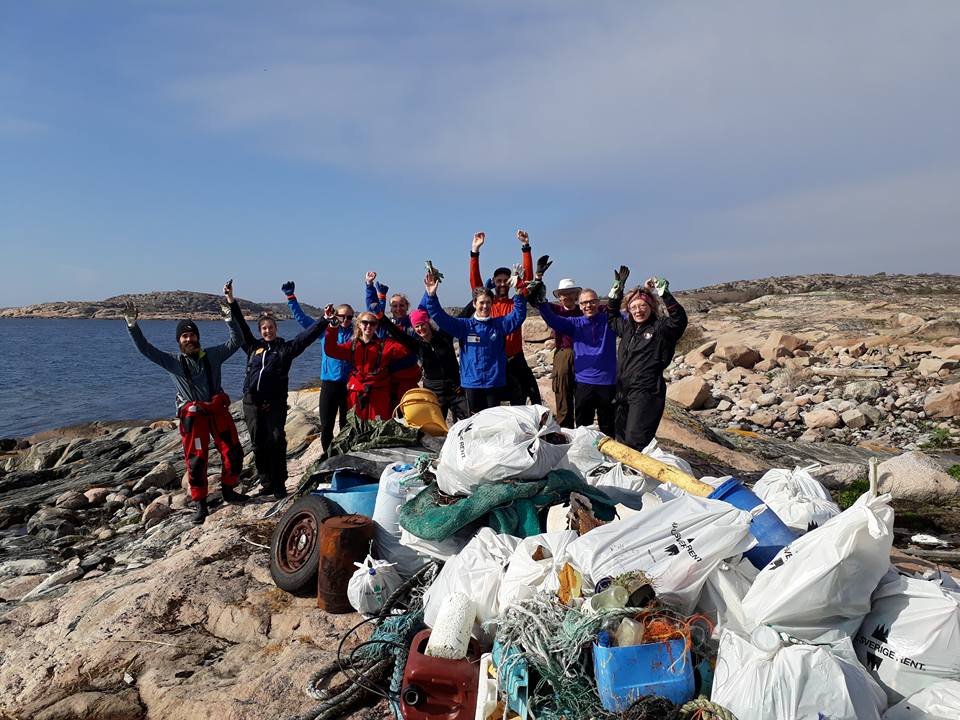 Beach cleanups
Our cleanup work started 2014 and year 2016 was the year when we started to measure and count how much garbage we collected. As we can tell by our own statistics it is less and less garbage to collect every year on the places we return to. We believe the reason to be that we have cleaned a old garbage that has been here for a long time and once it is gone it is only the new garbage we need to collect. Old plastic is very fragile and you can tell it has been there for a long time.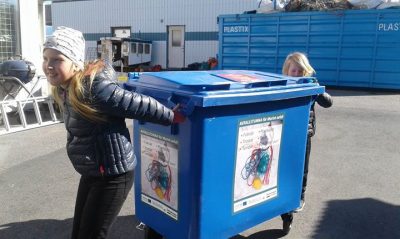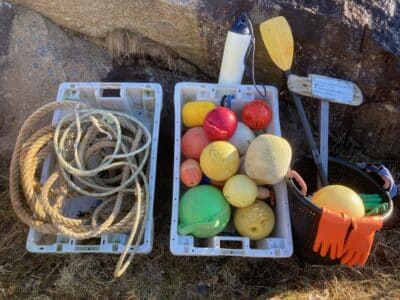 2016 – 1018 kg garbage = 48 garbage bags
2017 – 3618 kg garbage = 202 garbage bags
2018 – 8532 kg garbage = 702 garbage bags
2019 – 6062 kg garbage = 433 garbage bags
2020 – 3780 kg garbage = 270 garbage bags
2021 –3146 kg garbage = 226 garbage bags
2022 – 3542 kg garbage = 253 garbage bags
2023 …
Up until year 2023 we have collected about 29 698 kg waste i.e. more than 29 tons of garbage, 2 134 bags to be precise. This is equivalent to at least 188100 litre of waste- a bathtub contains 150 litre. This means that we have collected more than 1422 bathtubs with ocean debris.
We also arrange public beach cleanups  that you can join or if you would like to arrange a cleanup with your friends or organization you can use the online map www.strandstädarkartan.se to register what and where you have been and get help to collect your bags if you wish to. You can also contact us if you have any questions or read more about our sustainability work here.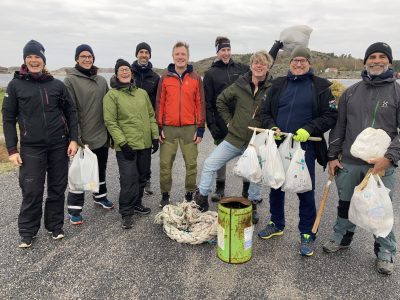 Ocean clean up tour – with kayak or boat
We love the ocean and spending time in our magnificent archipelago. The ocean currents are important for the marine life and our northern climate. But the currents also collects and brings ocean garbage mostly plastic that ends up on our islands and shorelines. Join us as we head out to a island that need our help and leave green footprints. We have boats if you don't want to kayak, read more here
Where:  Grönemad, Grebbestad
Price: Free of charge
Book: Send booking request now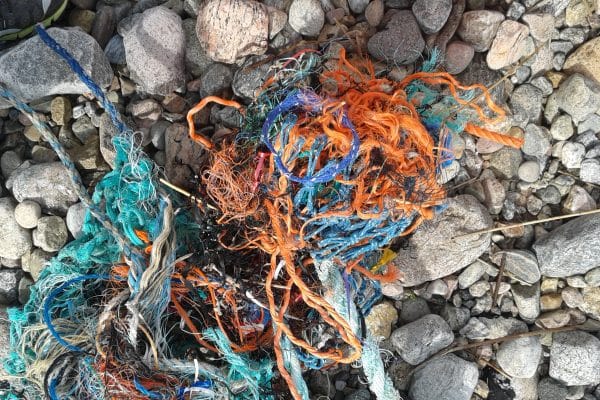 Driftwood walks
Join us on a driftwood walk i the archipelago of Fjällbacka, Grebbestad and the Naturreserves Veddö, Tjurpannan and other nice places in Bohuslän, West Sweden. During our walks we collect things that doesn't belong in nature and leave green footprins. This walk is good for body, mind and soul.  read more about our driftwood walks
Where : Grönemad, Grebbestad
Price: 450 sek per person
Book: Send booking request now
Driftwood workshop
Just like the driftwood walk we visit a nice place along the coast and collect things that doesn't belong in nature. After a break and well deserved coffee and tea break we head back with our findings to our workshop where we create nice artifacts like key rings or what ever you feel like. We will provide you with tools, glue and paint, read more about the driftwood workshop
Where : Grönemad, Grebbestad
Price: 950 sek per adult and 450 sek for children under 15 years
Book: Send booking request now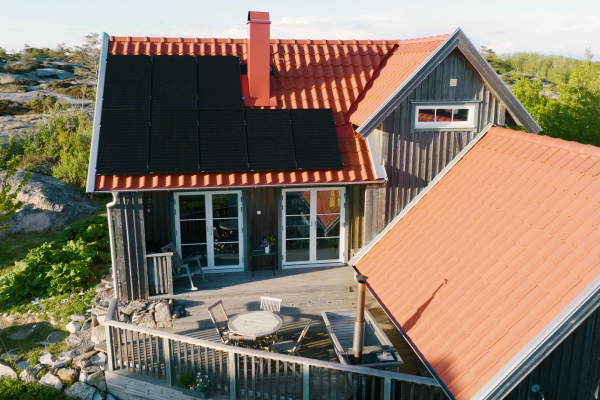 Driftwood weekend
A sustainable weekend with boattrip, outdoor meals, kayaks and outdoor hot tub in a comfortable setting where we will guide you through the activites. This weekend is all about beeing one with nature and making a better world, read more about the Driftwood weekend
You stay in the ECO cottage that is self-sufficient in electricity through the solar cells on the roof and where the heat from the water jacketed stove is connected with the waterborne floor heating. In addition, fossil free travel is promoted by the fact that the house is equipped with a charging pole for electric vehicles, read more about the ECO cabin here.
Where : Grönemad, Grebbestad
Price: 3950 sek per person
Book: Send booking request now
Share more, consume less
We offer kayak rental, courses and guided tours. We also offer our guests possibility to test/borrow tents from our sponsors, https://www.skargardsidyllen.se/en/tent/. It is also possible to rent camping equipment. This is a very successful service for our guests and partner. We have many guests travelling from abroad that appreciate to travel light. This is also a great opportunity to get familiar with a tent that you might become interested in buying in the future. We do sell kayaks and equipment but we work with the ambition that our customers should have the opportunity to try before they buy. This way you know what you want and run less risk of buying something that doesn't fit you and your interests.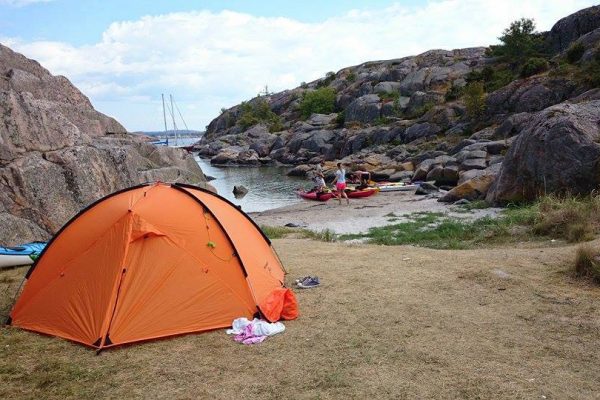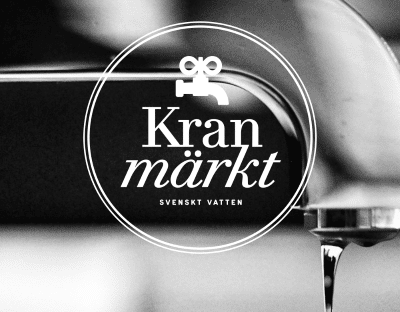 KRAN-certified
We have been awarded the 'Kranmärkt' label! We take a stand for the environment by saying no to bottled water. Instead we serve and drink fresh, good for you, locally-sourced tap water. No more plastic bottles means no more waste, no need for transportation, and no more pollution!'