We offer tours for the curious, the beginner, epicurean and everyone that would like to enjoy and explore our magnificent archipelago. The tours start from our kayakcenters in Grebbestad or Koster and you will be guided by one or more guides depending on the size of the group. We offer fully equiped kayaks suitable for your level of experience and size. We offer safe and fun kayaking experiences in magnificent surroundings.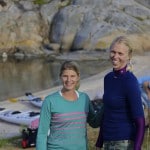 Fjällbacka archipelago 2 days
If you have been dreaming of an overnight kayak tour in the famous Swedish archipelago, this is the tour your dreams are made of. Our experieced guides takes you on a 2 day tour along Fjällbacka archipelago which has been recognized as one of the most beautiful archipelagos to kayak in the world, read more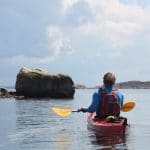 Kosterhavets nationalpark 3 dagar
Har du länge drömt om att paddla en flerdagars tur med en erfaren guide som delar med sig av sina erfarenheter, kunskaper och smultronställen, så är det här turen för dig. Våra guider tar dig med på en flerdagarstur med övernattning i Kosterhavets underbara skärgård.