Family kayak tour
If you would like to explore kayaking with the family this is the tour for you. Together with qualified and experienced guides we take you and your family out on a fun and safe kayaking adventure in the close and sheltered archipelago.  We have kayaks and equipment that fits all ages and level of knowledge.
Usually one adult share a double kayak with their child or grandchild. We also have kayaks that fit two adults and one child, if the child is to young to kayak on their own.
You will get a chance to learn the basic paddling techniques and how to enter and exit a kayak in a safe way. This tour is aprox 3 hours and only done in good weather conditions and if the wind would be to strong we will offer an alternative date.
The key and goal for the day is to create and share a great experience that will become a nice memory. Kayaking is a great way to experience the nature and a nice experience to share with the ones you love and care for.  If you have any questions or concerns please dont hesitate to let us know.
Prerequisites
You need no prior knowledge. The tour itself is an introduction to kayaking where we continually train in the basic skills you need. It is a good idea to bring sun protection, swim/neoprene shoes, water and extra clothes.
Where:
Grönemad, Grebbestad
Price:
Monday-Friday: (spring & autumn)
950 sek/adult and 550 sek/child(under 15 years) with an adult in a double kayak
Standard rate:
1250 sek/adult and 850 sek/child(under 15 years) with an adult in a double kayak
Book and pay offline
If you prefer to pay offline via invoice, swish or paypal please use our booking request form.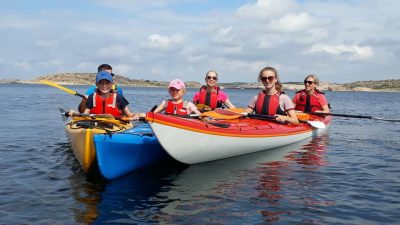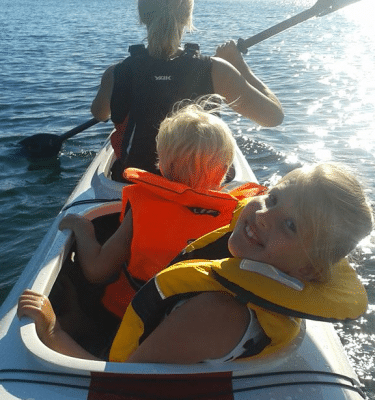 We also recommend a visit to