Wellness Weekend
Do you dream of a weekend with yoga and focus on wellbeing, nature experiences such as kayaking or hiking in West Sweden? Maybe you also want to try cold baths? If so, you are warmly welcome to book a Wellness Weekend – a perfect way to relax and recharge.
"Skärgårdsidyllen" i.e. the idyllic archipelago, is situated by barren cliffs of Bohus granite with direct proximity to the ocean and small beaches. The whole atmosphere invites you to a meditative state. And energizing walks along the oceanfront. An unpretentious weekend with space to socialize, reflect and replenish energy and creativity. Finish the day with friends or your thought in front of the open fireplace.
Welcome to enjoy Sweden and the Swedish west coast, where it is at its best!
Wellness Weekend is for everyone, regardless of previous experience. You will be challenged at the level suitable for you.
Schedule
Day 1:
Check-in 3 pm unless other is agreed
18.00-20.00 Sunset kayak paddling
We provide you with ingredients and recipes for a delicious local/ecological three-course dinner.
Day 2: 
08.00-09.00 Yoga
Breakfast – locally produced and/or organic, based on seasonal ingredients
11: 00-12: 30 SUP Yoga (Yoga on a paddelboard)
Lunch – we recommend the restaurant Telegrafen for a hearty lunch, Sjögrens i backen for a light meal and Greby's for seafood. All three are located at a convenient distance in central Grebbestad and there is a lovely loop to walk or bike that takes about 15-30 minutes each way. And it is worth taking a trip up to Stöberget's lookout point which is located in the middle of Grebbestad – you will find the stairs at the small park just next to Greby's.
15:00 Cold & refreshing bath in the ocean
19:30 Dinner at, for example, Restaurant Telegrafen (we can help to book a table)
Day 3:
08.00-09.00 Yoga
Breakfast – locally produced and/or organic based in season
12.00 Check-out
Self-guided hike in the nearby nature reserves Tjurpannan or Veddö. Or something else you are longing for.
The schedule and activities can be altered to meet your needs and desires. If you have questions or concerns, do not hesitate to let us know. 
Wellness Weekend – 3 days
1 person 6 750 sek
2 persons 4 875 sek/person
3-5 persons 4 250 sek/person
The price includes: The price includes accommodation – 2 nights, 2 breakfasts, 1 meal prepared with organic and / or locally produced ingredients, 3 yoga sessions (of which 1 SUP Yoga if the weather is suitable), 1 sunset kayak paddling.
Options:
Upgrade the cold bath to a wood-fired sauna with a cold bath or a wood-fired bath (the latter is best suited for 2 people) 1 500 sek.
Upgrade the self-guided hike to a guided hike 950 sek/person.
Accommodation: Skärgårdsidyllen, a genuine and charming accommodation with the sea as the nearest neighbor, about 2 km outside Grebbestad with Skagerack as neighbor. Midway between Oslo and Gothenburg. 5 beds.
Number of participants: The minimum number of participants is 1 person. Maximum number is 5 people in one accomodation. Larger groups on request.
Subject to change based on weather, wind and time of sunset.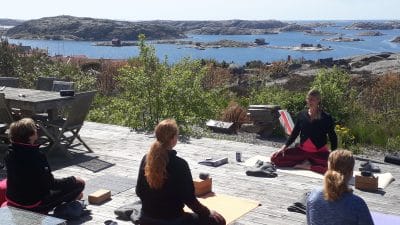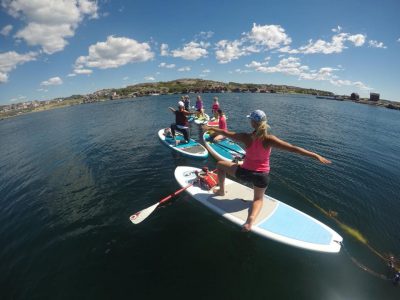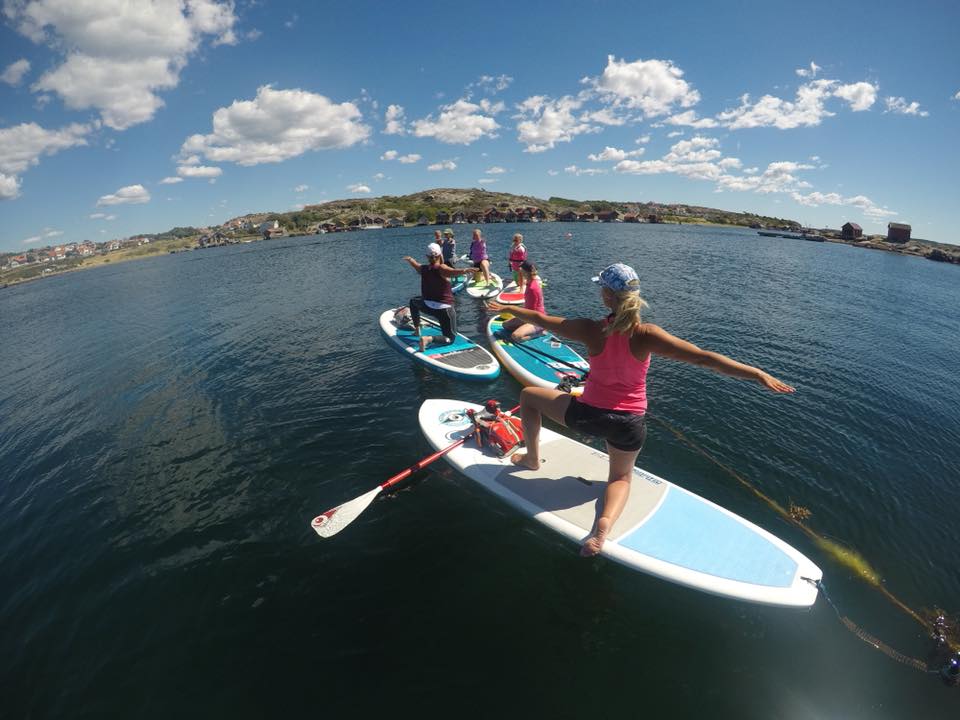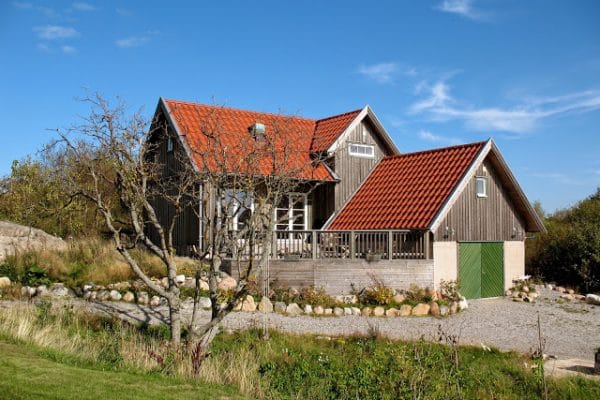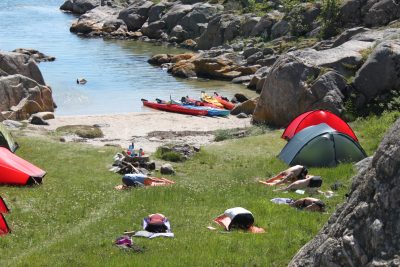 Magical and unforgetable - Longing to return every time we think of the weekend. ❤

Titti Svensson med vänner, Oskarshamn
Thank you Ingela - What a weekend!
Could say as much as possible.

Titti Svensson, returning guest, Oskarshamn