Unique Kayak Weekend in Paddlers Paradise
Welcome to a relaxed or active weekend with great accommodation, great ocean view and access to kayaking in our magnificent archipelago. The package includes accommodation in genuine coast cottage and access to  fully equipped kayaks with experienced guides and option of yoga and outdoor hot tub. 
Start the day with a fun and safe guided kayak tour or guided paddleboard tour as you prefer. The local guides show you their backyard.  There is equipment suitable for beginners as well as the more experienced guests. The certified guides share their sweet spots, local stories and let you experience the Sweden's kayaking paradise first hand. You will also be served a traditional fika (coffee/tea and homemade cake) during the tour.
After the tour you check in at their guesthouse aka Ocean view cottage. The house is situated within walking distance from the kayak center with a magnificent view over Skagerack and on clear days you can spot the Weather islands which is the most western you can get in Sweden. The genuine and charming house offer an open planned kitchen, dining and living room area with a fireplace, a master bedroom, a lofts and a cabin with a junior bunk bed. The kitchen is fully equipped with everything from kettle to waffle iron. On grey, chilly days you light the fireplace and enjoy each others company and if you would like we can also prepare the outdoor hot tub for you.
The following morning we offer you a fresh breakfast before you have the option of a private yoga class, nice walk in the area or simply enjoy the surroundings on your own. We can also book you in on a day spa at one of the many spa resorts in our area.
This genuine guesthouse is made for relaxation and to enjoy, experience the nature and the archipelago. Just around the corner you can enjoy the walking on granite rocks and see traces from the stone masonry. Besides the kayaking, paddle boarding we offer yoga, fishing trips and great walks in along trails and paths in nature reserves of genuine villages in our close surroundings. Just let us know what you would like to experience and we would be happy to help you or point you in the right direction.
You will find more information and photos of the guesthouse here!
Wintertime, silent and calm
Minimum 2 guests September till the end of June in our guesthouse the ocean view cottage
Monday-Thursday (1 night):
2500 sek/person – cottage, breakfast & guided kayak tour
3500 sek/person – cottage, breakfast, guided kayak tour, yoga & outdoor tub
Friday-Saturday or Saturday-Sunday (1 night):
3000 sek/person – cottage, breakfast & guided kayak tour
4000 sek/person – cottage, breakfast, guided kayak tour, yoga & outdoor tub
Additional nighst:
If you have time we recommend to extend your stay 3000 sek/night including breakfast
Summertime when the sun doesn't want to set
During the summer we only let our guesthouse minimum 7 days but we cooperate with a range of hotels, hostels, B&B and campsites so just contact us and we would be happy to help you book your kayak weekend.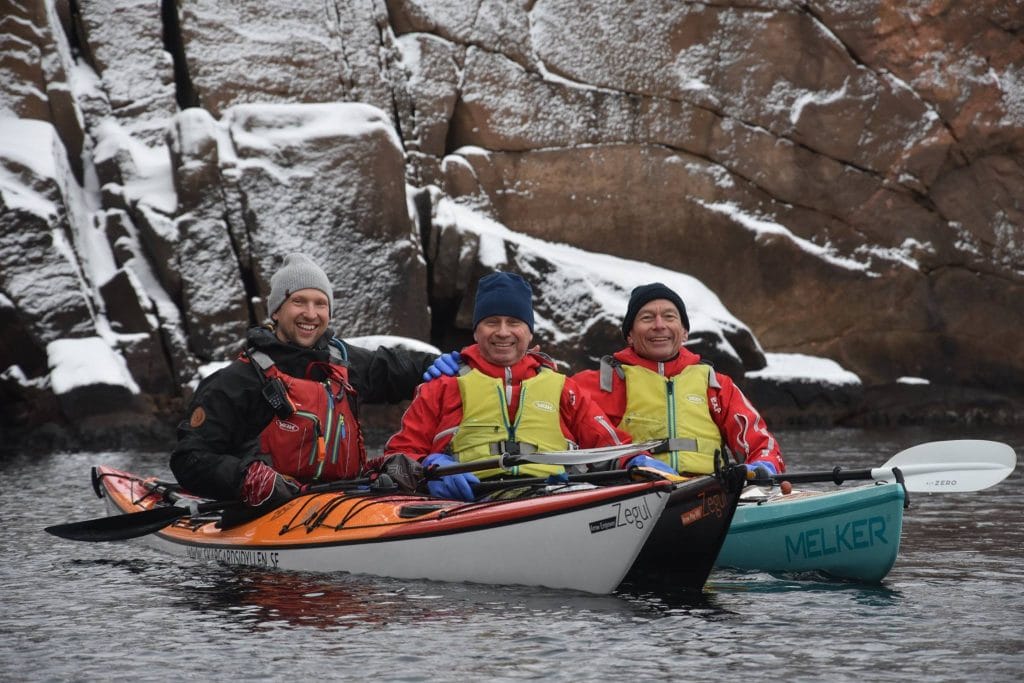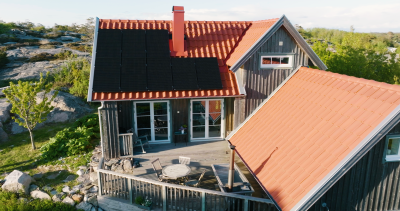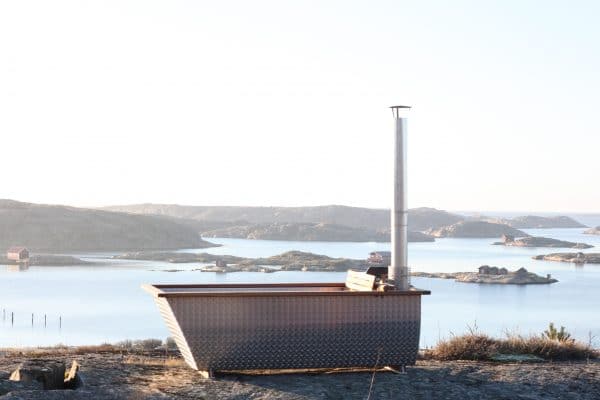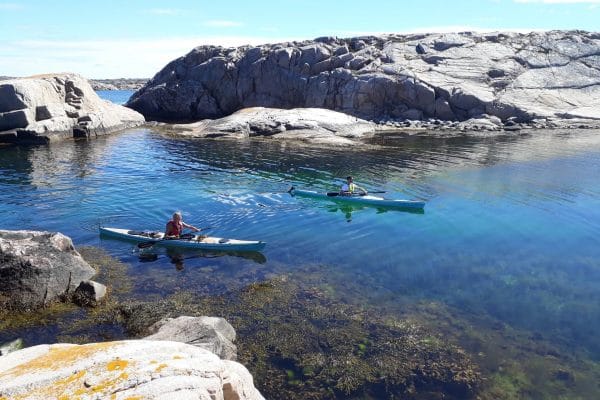 Book online
If you prefer to pay offline via banktransfer you can send us a booking request and we will return with a booking confirmation and invoice.
If you want to go to a really special location - go this guesthouse! Very nice house designed with love and situated in a stunnign environment! If you want to do something special - go kayaking with Ingela and her husband

Karsten from Germany
Thanks for the amazing stay at your guest house. We felt really welcome and the whole week including our kayaking was very special to us!

Karsten from Germany