Driftwood weekend
Treasure hunting West Sweden – for a better world
We start in the morning from the slumbering fishing village Grönemad, just outside Grebbestad, in the heart of West Sweden.
Boating and treasure hunt
After a short boat ride where we enjoy the salty sea air among the islands and skerries, we stop at a suitable island. We share our knowledge about how to "vraga" (i.e. pick drift wood) and everyone gets proper equipment for our treasure hunt. We take a walk along the shore and collect what does not belong in the wild. Our drift wood treasures are put aside to use later when we have our driftwood workshop.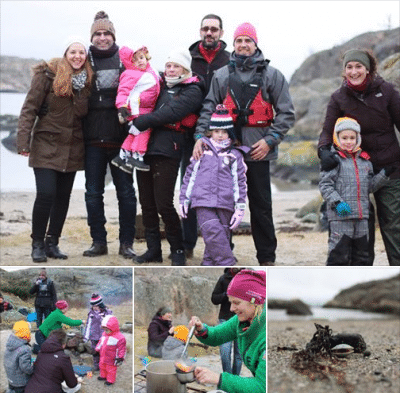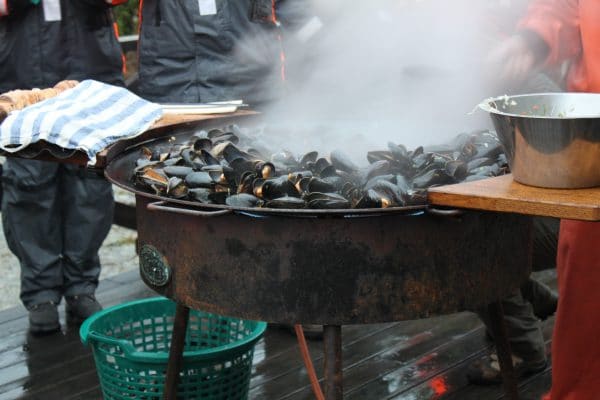 Outdoor lunch – steaming mussels 
When the stomach starts to rumble, we bring along the Muurikka – outdoor skillet, light the fire and cook a hearty meal in the open. Treasure hunting is one of the best spices, when it is time to enjoy the steaming hot meal with locally grown mussels with aroma of onion, which we dip our locally baked seaweed bread in. Off course we offer suitable soft drinks from our neighborhood along the meal.
When we feel satisfied with our treasures and the waste bags are filled, we return to mainland. When we have jumped ashore and taken care of our findings, you have time to relax and get warm in the wonderful Oceanview cottage or other accommodation nearby.
Outdoor bath and seafood supper
As the evening approaches, we heat the wooden fired outdoor tub from Hikki. The outdoor tub is design by the Swedish artist Per Enoksson. While the heat rises, you have the opportunity to enjoy a lovely supper with fresh seafood from the neighborhood – in the season when they are at their best! Obvious accompaniments are bread, mayonnaise and aioli made from a secret family recipe.
Then we leave you in peace and quiet for a relaxing outdoor bath, where the silence is speaking, the darkness are the walls and the stars in the sky is your roof.
And nothing makes you sleep as well as a clean consciousness after doing good.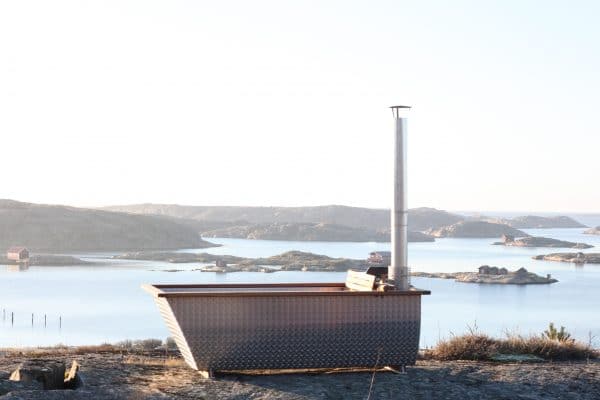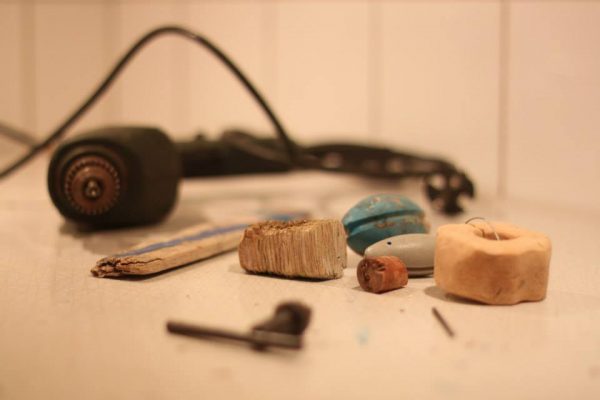 Drift wood workshop with seasonal breakfast and lunch
After a long and peaceful breakfast we start the drift wood workshop. We have a short introduction showing examples and give suggestions of what you can create and then it is time to get started.
We conclude the workshop with a seasonal lunch. As far as possible we use locally grown and/or organic ingredients. After the lunch we have a briefing, where we show our works to each other, and you get an award for being with us and made our world and the archipelago even more beautiful.
Price
Wintertime, silent and calm
Minimum 2 guests September till mid June in our guesthouse the ocean view cottage
Monday-Thursday (1 night):
3000 sek/person – cottage, full board, all activities above & outdoor tub
Friday-Saturday or Saturday-Sunday (1 night):
4000 sek/person – cottage, full board, all activities above & outdoor tub
Additional night including breakfast 1250 sek/person
Summertime when the sun doesn't want to set
During the summer we only let our guesthouse minimum 7 days but we cooperate with a range of hotels, hostels, B&B and campsites so just contact us and we would be happy to help you book your stay.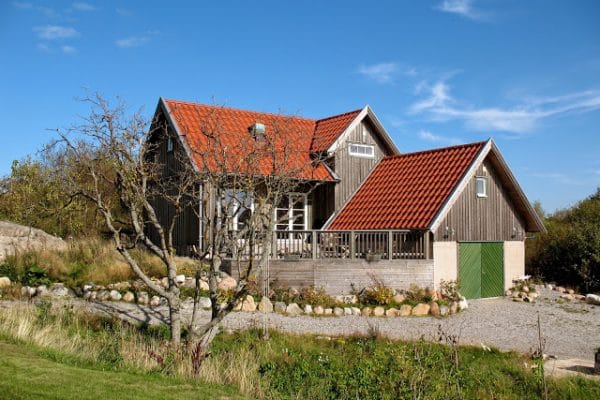 Extra
Additional days to experience for example;