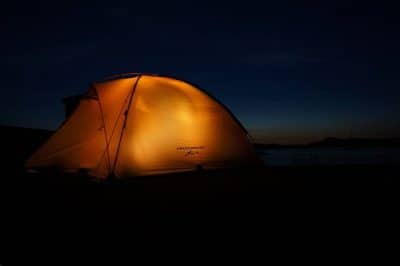 Vi var ett kompisgäng på 8 personer som blev rekommenderade en otroligt vacker ö som hette Måkholmen med sandstrand, rullstenar och dramatiska klippor. Gott om tältplatser med stora jämna gräsytor... read more och bra badmöjligheter. VI fick supertrevlig service av Ingela och Marcus på Skärgårdsidyllen och fick ett gäng kanonkajaker, anpassade till var och en i gruppen! Det märks också att de kan området och gav oss massa bra tips.
Jag kan verkligen rekommendera Skärgårdsidyllen och att besöka skärgården runt Grebbestad och Fjällbacka i september, vi hade en magisk helg!

428jakob


6 September, 2016
Wir hatten eine tolle Zeit! Wir haben viele Hilfe und Hinweise von Marcus bekommen und uns sehr gut aufgehoben gefühlt. Außerdem flexibel und und sehr fair! Die Gegend ist sowieso top.
Lukas D.

Kayaking here is so much fun! Marcus is a fun and knowledgeable guide, Ingela very helpful with prepping (we are first-timers) and their kids bake tasty Swedish cake. The wind and water make this a true sea kayaking experience and break on one of the islands made our son feel like a true Robinson Crusoe! Thanks Holgersson family!

Chantal Jose


6 August, 2016
We kayak all year round in Grebbestad, Fjällbacka and Koster
The best way to explore and experience the Swedish archipelago is on the ocean. We offer guided archipelago tours with kayak or paddelboard in what is considered to be one of the last great wilderness and a paddling paradise.
We also offer guided national park paddling tours with kayak in the Swedish marine national park Kosterhavet. This area is full of life above and underneath the surface with over 6000 different marine seaweeds and animals.
If you have previous kayak experience we recommend that you do a self guided camping tour during the summer when the water is warm. We offer kayaks, tent, camping equipment and suggestions of tours according to your level of experience and the weather forecast.
Find more movies with us here
Our most popular tours & packages
Beach cleanups
Our cleanup work started 2014 and year 2016 was the year when we started to measure and count how much garbage we collected. As we can tell by our own statistics it is less and less garbage to collect every year on the places we return to. We believe the reason to be that we have cleaned a old garbage that has been here for a long time and once it is gone it is only the new garbage we need to collect. Old plastic is very fragile and you can tell it has been there for a long time.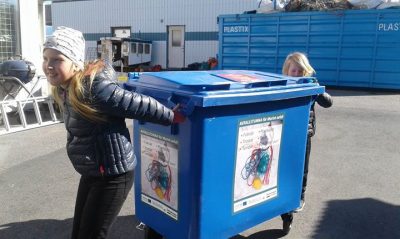 2016 – 1018 kg garbage = 48 garbage bags
2017 – 3618 kg garbage = 202 garbage bags
2018 – 8532 kg garbage = 702 garbage bags
2019 – 6062 kg garbage = 433 garbage bags
2020 – 3780 kg garbage = 270 garbage bags
2021 –3146 kg garbage = 226 garbage bags
2022 …
Up until year 2022 we have collected about 26156 kg waste i.e. more than 25 tons of garbage, 1881 bags to be precise. This is equivalent to at least 188100 litre of waste- a bathtub contains 150 litre. This means that we have collected more than 1175 bathtubs with ocean debris.
We also arrange public beach cleanups  that you can join or if you would like to arrange a cleanup with your friends or organization you can use the online map www.strandstädarkartan.se to register what and where you have been and get help to collect your bags if you wish to. You can also contact us if you have any questions or read more about our sustainability work here.
Find us in Grebbestad
Find us at Koster
Our goal is to contribute to that more get a chance to explore our magnificent archipelago.

Marcus Holgersson Skärgårdsidyllen
We offer sustainable and genuine experiences.

Ingela Holgersson Skärgårdsidyllen
We want the experiences to extend past the beach and out among the skerries and islands.

Marcus Holgersson Skärgårdsidyllen
Our guests get to know our history, culture and local specialties.

Ingela Holgersson Skärgårdsidyllen