Covid-19 – We know that you might have many questions, which is natural in a time of uncertainty, especially now with all the information and feelings that comes with the Covid-19 virus. The first point we would like to raise and reassure you of is that we wont charge you for something you cant do. We never have and never will, read more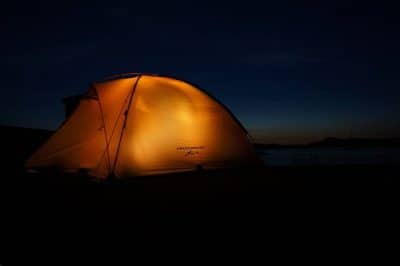 24 hour island
Enjoy the privacy and solitude renting the Island Studio on a private island, like "The 72 hour cabin" but more comfortable. Disconnected from the rest of the world only you and your studio in the middle of nature. You can borrow a kayak, paddelboard or we will offer you a boat ride out to the island that is yours for the next 24 hours. Enjoy hot bath in the wood fired outdoor bath tub or take a cold bath in the ocean We also offer a range of guided activities and adventures or take a self guided hike on the island or relax and try your luck with the fishing rod. Just to make sure you don't go hungry we will prepare dinner and breakfast for you that you and if you would like to stay longer you can book another night and stay 72 hours in our cabin.
I'm a fan of small activity companies run by passionate people who can give you a genuine and informal experience of a place. Skargardsidyllen is exactly this. My family of... read more 4 went on a 4 hour kayak tour with both Marcus and Ingela. The scenery,...More

MerielInGuernsey


8/19/2017
Verkligen super! Upplevelsen blev fantastisk tack vara Marcus och Ingela!

Raffeha


9/06/2018
Trevligt och kunnigt bemötande.

Ammi Laikmets


11/02/2014
Our most popular tours & packages
Loading…
We kayak all year round in Grebbestad, Fjällbacka and Koster
The best way to explore and experience the Swedish archipelago is on the ocean. We offer guided archipelago tours with kayak or paddelboard in what is considered to be one of the last great wilderness and a paddling paradise.
We also offer guided national park paddling tours with kayak in the Swedish marine national park Kosterhavet. This area is full of life above and underneath the surface with over 6000 different marine seaweeds and animals.
If you have previous kayak experience we recommend that you do a self guided camping tour during the summer when the water is warm. We offer kayaks, tent, camping equipment and suggestions of tours according to your level of experience and the weather forecast.
Beach cleanups
Our cleanup work started 2014 and year 2016 was the year when we started to measure and count how much garbage we collected. As we can tell by our own statistics it is less and less garbage to collect every year on the places we return to. We believe the reason to be that we have cleaned a old garbage that has been here for a long time and once it is gone it is only the new garbage we need to collect. Old plastic is very fragile and you can tell it has been there for a long time.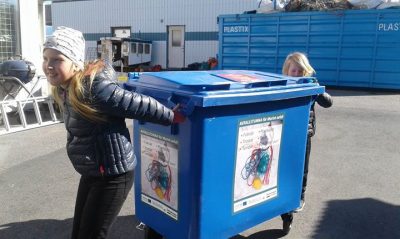 2016 – 1018 kg garbage, 48 bags
2017 – 3618 kg garbage, 202 bags
2018 – 8532 kg garbage, 702 bags
2019 – 6062 kg garbage, 433 bags
2020 – 3780 kg garbage, 270 bags
2021 –…
Up until year 2020 we have collected about 20 677 kg waste i.e. more than 20 tons of garbage, 1655 bags to be precise. This is equivalent to at least 165 500 litre of waste- a bathtub contains 160 litre. This means that we have collected more than 1034 bathtubs with ocean debris.
We also arrange public beach cleanups  that you can join or if you would like to arrange a cleanup with your friends or organization you can use the online map www.strandstädarkartan.se to register what and where you have been and get help to collect your bags if you wish to. You can also contact us if you have any questions or read more about our sustainability work here.
Our goal is to contribute to that more get a chance to explore our magnificent archipelago.

Marcus Holgersson Skärgårdsidyllen
We offer sustainable and genuine experiences.

Ingela Holgersson Skärgårdsidyllen
We want the experiences to extend past the beach and out among the skerries and islands.

Marcus Holgersson Skärgårdsidyllen
Our guests get to know our history, culture and local specialties.

Ingela Holgersson Skärgårdsidyllen