Watercolor weekend
Relax, enjoy and create!
Treat yourself and your friends to a few creative days in an inspiring and soothing environment with salt water and beautiful views. In Bohuslän you can paint watercolor among boathouses, beautiful houses and narrow streets. You live in the ocean view cottage in picturesque Grönemad, Grebbestad where you can follow the sun around the house on the various terraces to finally see how the sun sinks into the sea from the large veranda or through one of all the windows. Please choose between one or two days course and combine this with a guided kayak tour, hiking och oyster tasting if you wish.
Local artists & tutors
We collaborate with local artists and educators and let the local environment and nature be a model for our images.
If you are a beginner, you will learn the basics of getting started with watercolor painting and for those of you who have been painting for a while, you will find useful tips and ideas for moving forward.
The goal is for you to gain new knowledge and inspiration for a few days where you fully focus on the joy of creation and the energy gained by relaxing and completely focusing on the present. We hope you have a creative and inspiring weekend in our magnificent archipelago. We can warmly recommend a visit to the Nordic Watercolor Museum, which you will find 1.5 hours south of us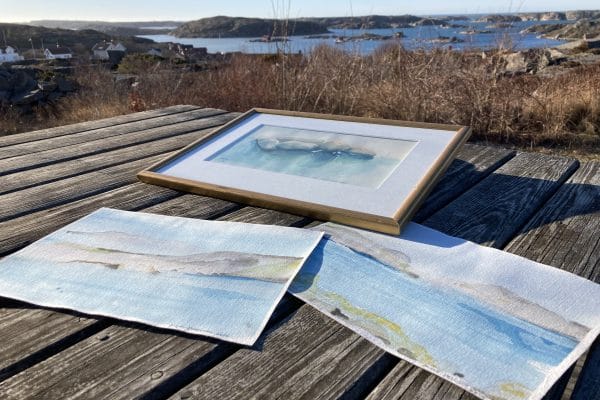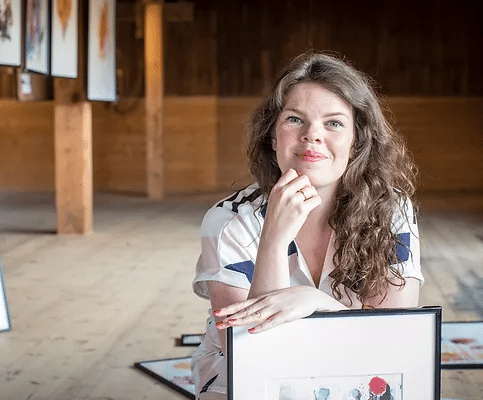 Artist Josefin Andersson
Josefins art is based on the body, meditation and my relationship to myself and others. I create when I am close to myself and then I experience that it really comes out of me, out of my power. I draw inspiration from nature, among what grows and also from the inner landscape. That which may seem abstract but which can easily be captured through my brushes and colors.
Josefin runs the company Älska Vara Nu which consists of two legs: yoga & art, and sometimes the two meet in combination. She has her roots in Tanum, born and raised in the country, Stora Anrås to be exact. She has gone to school in Tanumshede.
In the autumn, she was noted for her collaboration with a small distillery from Gothenburg, Wet City Spirit, because one of her paintings adorns one of their bottles of aquavit, called the Kusten (coast).
What's included?
The watercolor weekend includes half board (breakfast & lunch) for at least 3 people in the ocean view cottage for 2 days incl. sheets and towel as well as artist / educator who leads the watercolor course for two days. Access to brushes, paint and paper.
Food and non-alcoholic drinks according to 2 breakfasts, 2 lunches / packed lunches, all to such an extent locally produced, organic and in season. We usually serve vegetarian, seafood, so if you have other wishes, it is good if you say so in advance.
Dinner is arranged on your own unless otherwise agreed. We are happy to make recommendations if you wish to eat at a restaurant.
We recommend that you check in already on Friday so that you are rested and ready to start the course on Saturday after breakfast.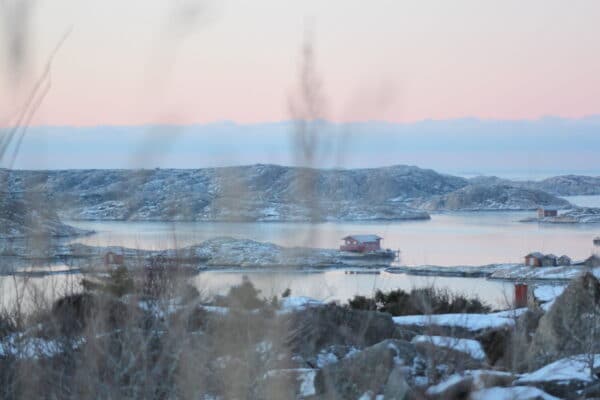 Book & pay online
If you prefer to book and pay offline via bank transfer please contact us.